Toyota – Reliability, Utility, Safety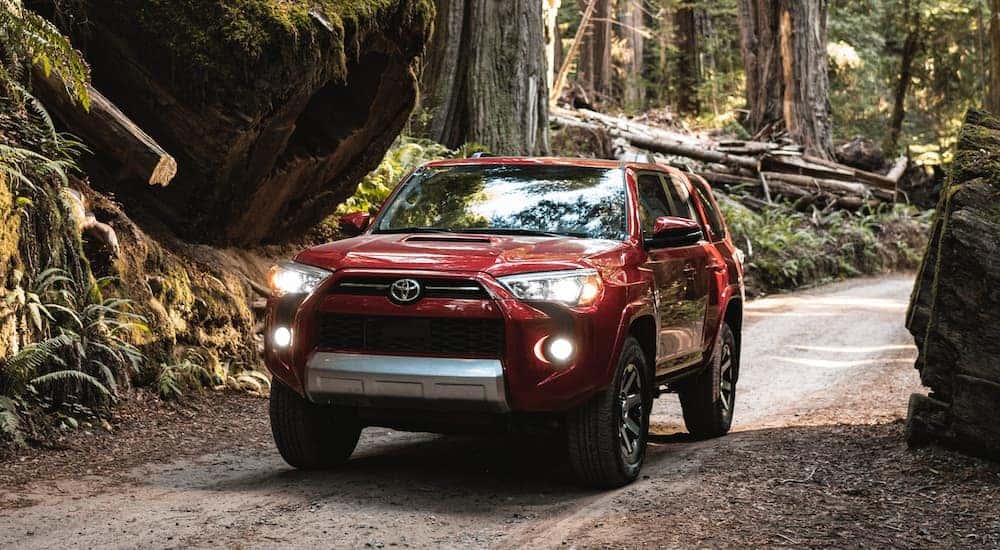 Every automobile brand has its own unique characteristics that it is known for. And when you visit a Toyota dealer like ours in Romeoville, you can expect to find vehicles that are the pinnacle of reliability, utility, and safety. This emphasis on critical real-world features has made Toyota one of the most popular automobile manufacturers in the world. Buying a Toyota means getting a car, truck, or SUV that you can count on for years to come, and that will protect you and your family should you ever find yourself in an accident.
Automobiles today are more expensive than ever before, and that means you deserve to be rewarded with a versatile vehicle that will last for years to come. With Toyota, you can count on getting that level of rock-solid engineering and real-world utility. No matter what you need your vehicle to do, Toyota has something that will meet your requirements with low maintenance and high safety.
Reliability
It is no accident that Toyota products have a peerless reputation for reliability and durability. Toyota conducts extensive testing of every component that goes into its vehicles to ensure that they will last as long as possible. The company also tends to rely on proven components and reliable technologies to produce a vehicle designed for the long run rather than just to look good on the dealership lot. But long after the new car smell fades and the novelty features lose their shine, reliability will remain and your Toyota will be even more appreciated as the years go by.
And while it may be difficult to get a feel for reliability during a test drive, there are plenty of hard numbers out there that demonstrate just how reliable Toyota vehicles really are. When it comes to trusted independent reviewers, Consumer Reports has ranked Toyota as the second most reliable car brand on the market. And in this case, second place is nothing to be ashamed of as first place is held by Lexus, Toyota's luxury car division. To be able to claim the top two positions like this is ample evidence that when it comes to reliability, Toyota is the best choice around.
So if you are looking for a car that can always be counted on to get you to your destination and that will not spend more time in the shop then on the road, then head to your local Toyota dealer. And not only does the excellent reliability of Toyota vehicles make your life simpler, it also increases their resale value. When the time finally does arrive to upgrade to something newer, you will probably be able to get more money back out of a Toyota than another brand. Added on top of the money saved through lower maintenance costs, and the case for a Toyota looks even better.
Utility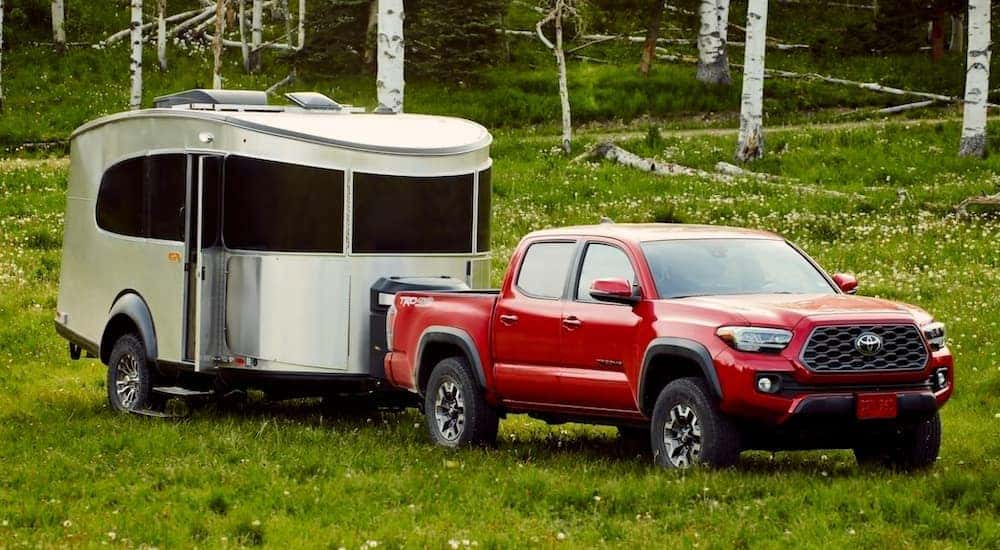 Everyone expects a lot out of their vehicles. Whether you are commuting, running errands, on a road trip, or just out for a fun drive, your vehicle needs to keep up with your lifestyle, and that means it needs to be designed for maximum utility from the ground up. This means passenger room, cargo space, fuel efficiency, and all the small features that make a car something to enjoy rather than something to endure. But while many cars, trucks, and SUVs are built to excel in a very narrow range of conditions, Toyota vehicles are among the most versatile around.
This versatility and utility are the reasons why Toyota's designs are consistently among the best selling in their respective segments. In fact, the Toyota RAV4 and Toyota Camry are renowned for being the best selling compact SUV and midsize sedan in America. But they are far from the only examples of Toyota's broad appeal. In fact, if you look at the top fifteen best selling models of last year, you will find that five of them were Toyotas, while no other manufacturer managed to take more than three spots in the top fifteen.
Toyota also has one of the largest families of fuel-saving hybrid vehicles on the market. Building on the iconic Toyota Prius that introduced the world to the benefits of hybrids, Toyota now offers no fewer than nine different hybrid and plug-in hybrid options. And while the Toyota Prius remains available, the majority of the current Toyota hybrids are variants of the company's best selling designs, including the Toyota RAV4 and Toyota Camry. This takes utility to the next level by providing you with lower fuel costs without sacrificing any of the features you need in your daily life.
Safety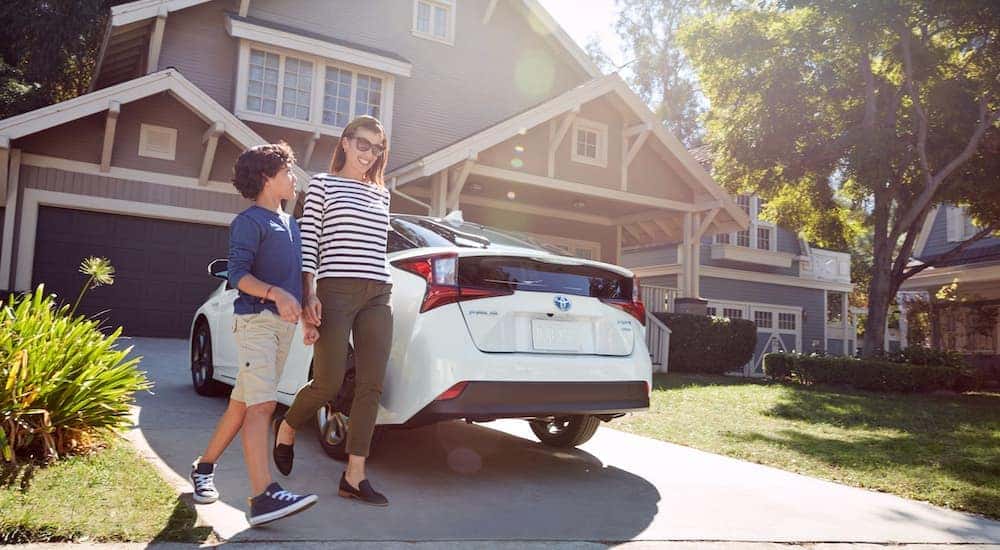 No matter how good of a driver you are, there is always the potential for an accident. There are countless hazards on the road, from bad drivers to sudden hazards, and no one can avoid them all. But when you drive a Toyota, you can rest assured that you are likely driving one of the safest vehicles in its class. Toyota not only builds rugged designs with excellent crash test ratings, but it has also made its Toyota Safety Sense suite of advanced active safety features almost universal across its lineup of cars, trucks, and SUVs. Together, these elements combine to produce incredibly safe designs that you can count on to keep you and your family safe.
For an objective look at how safe Toyota's vehicles are, simply flip through the list of vehicles chosen as Top Safety Picks by the acclaimed Insurance Institute for Highway Safety. This independent organization conducts crash tests and safety feature evaluations to produce the most thorough information on vehicle safety. For the 2020 model year, no fewer than nine different Toyota models were named as Top Safety Picks. The models represent the full cross section of Toyota's vehicles, including trucks, SUVs, sedans, and hybrids. And two of those models even received the highest Top Safety Pick + designation, further demonstrating Toyota's dedication to building safe vehicles.
Toyota Safety Sense even goes above and beyond the automatic emergency braking scenarios tested by the IIHS, including additional features such as Dynamic Radar Cruise Control, Lane Tracing Assist, Lane Departure Alert, Road Sign Assist, and Automatic High Beams. This set of advanced systems dramatically reduces driver workload, leaving you free to keep your eyes out for potential hazards instead of worrying about small tasks like dimming your high beams for oncoming traffic. The roads today are a dangerous place, and Toyota is doing its best to keep drivers safer than ever before. So if you want some extra peace of mind when you or your family are on the road, then it is time to look at a Toyota.
Experience Toyota
Reliability, utility, and safety are arguably the three most important aspects of any vehicle. Without them, what is supposed to be a convenience becomes little more than an expensive inconvenience. However, Toyota offers far more than basic and practical vehicles. Its stylish and modern designs will stand out in a crowd and come with equally good-looking interiors. Further, its growing line of performance options from the Toyota Corolla Apex all the way up to the Toyota GR Supra will provide a thrilling ride for drivers seeking a little more excitement in their lives. When you shop for a Toyota, you can fulfill your desires without sacrificing your requirements.