Will My New Toyota Be Covered? A Deep Dive Into Toyota Warranties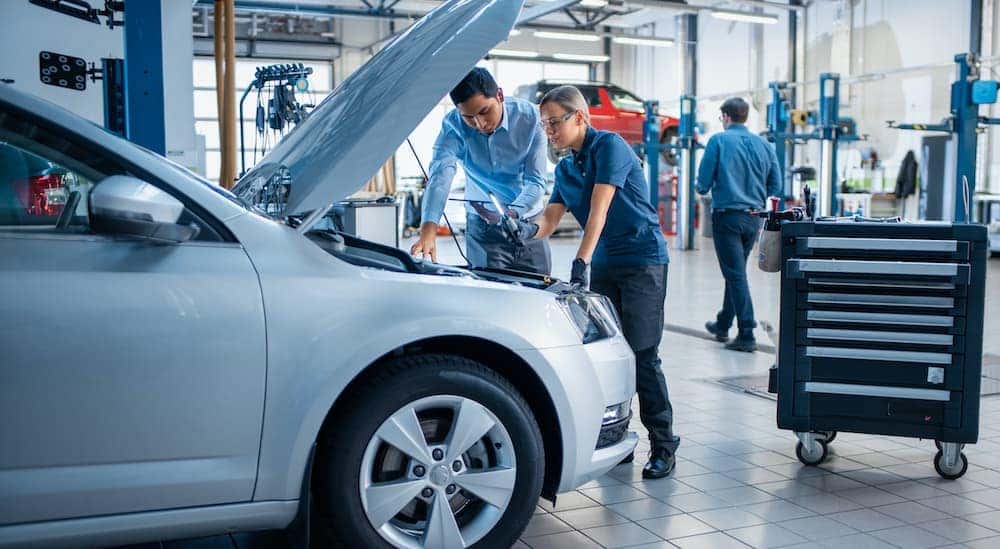 Purchasing a brand new vehicle can be a costly venture. One of the biggest advantages of driving a new vehicle is a greater chance of avoiding any malfunctions. However, vehicles are complex machines and your new purchase will eventually require a visit to a Toyota service department. When this occurs, you're going to want the very best coverage you can get. Toyota's warranty is one of the best around when you're in the market for a new vehicle. Compared to a wide range of competitors, Toyota stands out amongst the crowd with a host of included warranties, namely its ToyotaCare package that comes included with every new vehicle. This package features a multitude of different coverages for your vehicle, and aspiring Toyota drivers will be pleased to know that maintenance is part of the deal.
It's that simple. You won't have to worry about seeking coverage with your new Toyota vehicle. All you have to do is purchase a brand new model at a dealership such as Romeoville Toyota. So, you may be wondering what exactly all of this coverage entails and to what extent will you be covered. For starters, each warranty that you will receive will come with its own time and or mileage limit before the coverage ends. However, you'll have plenty of time to use your vehicle within the given warranties and will be completely covered. Toyota warranties such as the aforementioned ToyotaCare and the general New Vehicle Warranty help give you a reliable and trusted vehicle. Additionally, hybrid Toyota models are given an exclusive warranty that hybrid drivers will surely admire.
What's ToyotaCare?
ToyotaCare is a prime example of how Toyota differs from the competition when it comes to coverage on brand new vehicles. This is because ToyotaCare comes included alongside a New Vehicle Warranty. ToyotaCare is a free maintenance plan that comes with roadside assistance. Toyota's roadside assistance coverage works around the clock in case of emergencies and includes services such as towing, tire service, and much more. Should you accidentally lock yourself out of your vehicle, they've got you covered as well.
More impressively, this roadside assistance doesn't have a mileage limit and is good for up to two years after the vehicle has been purchased. Unforeseen issues such as a dead battery can be easily mitigated with roadside assistance, as they'll send someone to your location to help you kickstart your battery so you may get home safely. Let's say you accidentally run out of gas in your travels. Roadside assistance services will deliver you some fuel to get back on the road. Regardless of what condition your vehicle is once you've purchased it, having roadside assistance is a necessity in case of possible emergencies.
As previously mentioned, roadside assistance is only a complementary addition that comes with ToyotaCare. The rest of the coverage is equally impressive, with cost-free maintenance for two years or up to 25,000 miles. No matter what kind of servicing is required, whether it's tire rotation, oil changes, or a thorough inspection, ToyotaCare has all of this and more with no additional fees. All of the servicing is performed by certified Toyota workers, and because of this, you can always expect top-notch service. Also, only high-quality parts are used when repairing any malfunctions with your vehicle, as each part that's installed will be directly from the manufacturer and not after-market.
Warranties such as ToyotaCare will help to increase the appeal of new vehicles over used models. This is primarily due to the typical assumption that new vehicles are a far more costly way of acquiring an automobile than pre-owned ones. While this can certainly be the case, ToyotaCare helps to build an extra layer of trust between you and the manufacturer while assisting in mitigating the stress of potential vehicle malfunctions. One of the worst-case situations that a driver can imagine is a brand-new vehicle breaking down after recently spending the money to purchase it. With coverage such as ToyotaCare, these fears are relegated to the sidelines, allowing you to feel more confident in your purchase.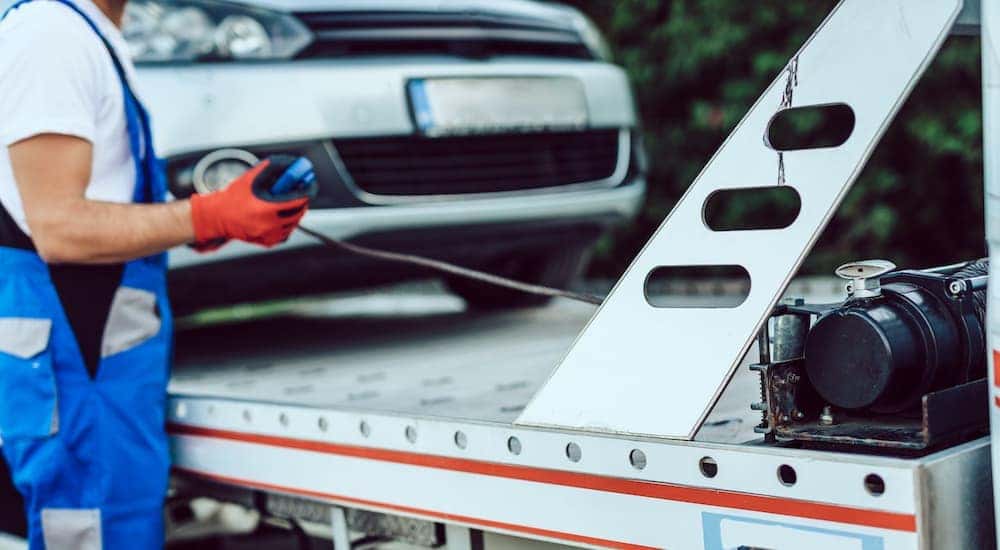 What's The New Vehicle Warranty
The ToyotaCare package is respectable as is. However, it's only the metaphorical icing on the cake as new Toyota vehicles also come with a New Vehicle warranty. This warranty is split up into four sub-categories, all of which are included. The New Vehicle warranty starts with Basic Coverage, which will protect your vehicle from any unpredictable repairs resulting from a manufacturer defect for up to 3 years or 36,000 miles.
Also coming with the New Vehicle Warranty is powertrain coverage that is good for five years or 60,000 miles. A powertrain warranty is crucial for any vehicle, both new and used, as it covers repairs relating to engines, transmissions, and much more. Many drivers in the market will likely notice that Toyota's coverage is more consumer-friendly than many other brands, and when combined with all of the other included warranties, you will have less to worry about for a longer period. Although powertrain warranties are not exclusive to Toyota vehicles, you'll be hard-pressed to find such extensive coverage in addition to the included ToyotaCare package. As long as you stay up-to-date with your free vehicle maintenance servicing, your new vehicle's longevity will exceed your expectations.
Rust-Through Coverage also comes included with five years of protection with no mileage limit to speak of. If your new Toyota vehicle begins developing rust on its body, then you'll be covered for any of the repairs for five years and unlimited mileage. Lastly, the Toyota Hybrid Warranty is one of the best available and comes included with every new Hybrid model. With this coverage, your vehicle's battery will be protected for an incredibly lengthy ten years and or 150,000 miles. This extended coverage is proof of just how reliable the electrical systems in Toyota hybrid vehicles are.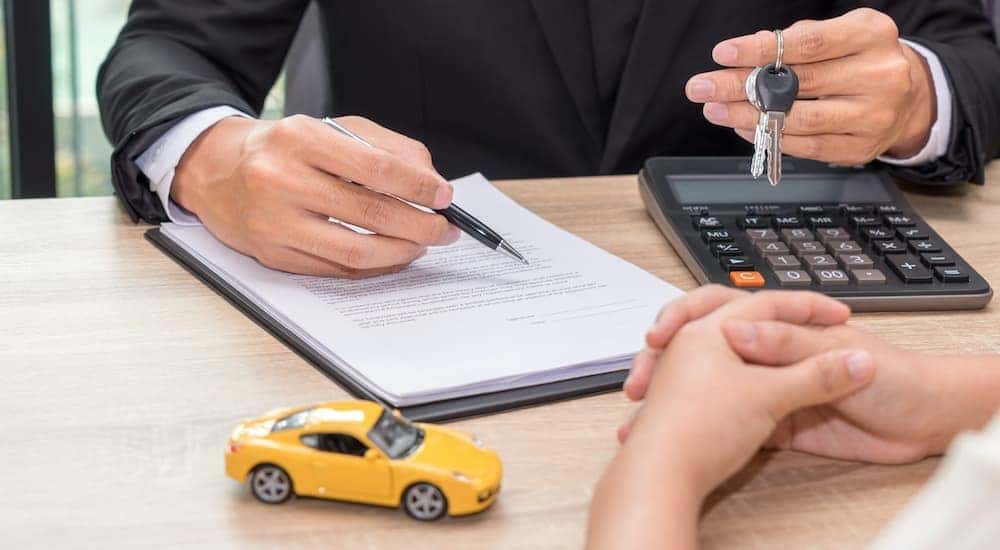 Buying Your New Toyota Starts Here
Simply put, the amount of coverage that you receive with your new Toyota vehicle will ensure you're protected no matter what happens. When the time comes to begin shopping for your new vehicle, you're going to want a reputable dealership to walk you through the process. That's where we come in. At Romeoville Toyota, you will find hassle-free service and an unmatched inventory that has earned us a reputation as one of the highest-rated Toyota dealerships in the greater area of Romeoville, IL. Even if you're not in the market for a brand new vehicle but rather a reliable and cheap pre-owned vehicle, we offer a large selection for you as well, and our representatives are ready to assist you on your next visit.
Looking to trade-in your current vehicle to help pay for your new one? You can do this as well at our dealership by visiting our finance center, where you may also apply for extra financing deals. Maybe you already own a Toyota and are seeking services or repairs. In that case, our on-site service center is the best place to go. Our certified mechanics are highly knowledgeable in Toyota vehicle repairs and offer an extensive list of various services that you may choose from, simply by scheduling an appointment. Our service department, combined with our finance team and sales representatives, are all part of the excellent service that we provide our customers. We're located at 684 S. Weber Road, Romeoville, IL, less than an hour away from Chicago. We look forward to helping you discover the perfect Toyota car, truck, or SUV when you visit our dealership.