What Is a Certified Pre-Owned Toyota?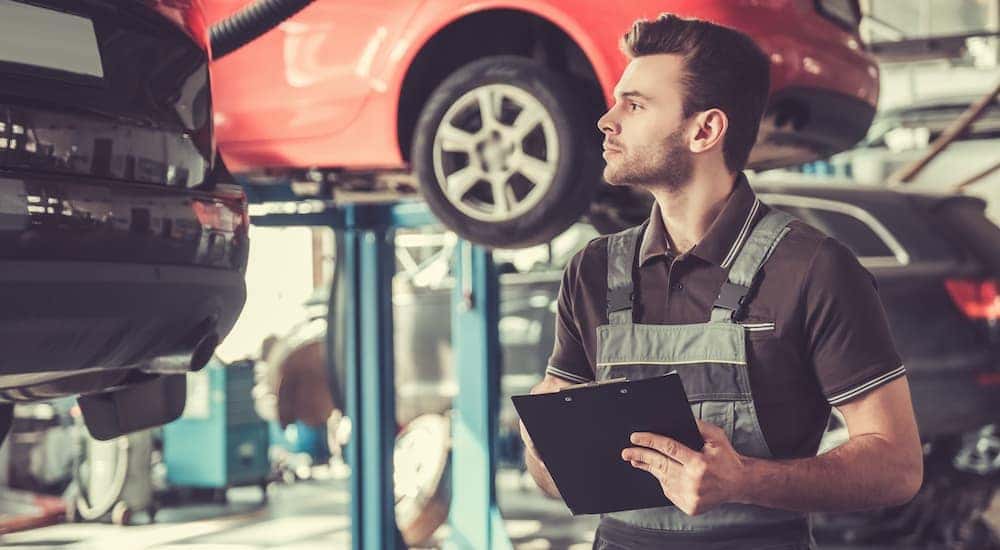 Toyota vehicles are built with high-quality parts, and the company is well-known for producing vehicles that last a lifetime. This makes purchasing a used Toyota a smart purchase, especially if you choose a Toyota Certified Pre-owned (CPO) vehicle. While visiting your nearest used Toyota dealer, you might wonder what exactly a Certified Pre-Owned Toyota is? Well, it's a lot more complicated than just slapping a "CPO" sign on any used Toyota model that sits on the lot.
Toyota's Certified Pre-Owned program requires a vigorous investigation of a vehicle's history and condition as well as several other steps before a used model can obtain CPO status. Toyota's Certified Pre-Owned vehicles program is very popular and sets very high standards for quality. Let's take a closer look at what it takes before any Toyota model becomes labeled as a CPO vehicle, as well as the warranties and guarantees that come with those three letters.
The Better the New Vehicle, the Better It Is Used
This is an obvious statement, but it still needs to be said; the better the product, the longer it will last, which means the best used vehicles are from quality manufacturers, like Toyota. The Toyota Certified Used Vehicle program was first implemented in 1996; it was founded on the company's commitment to durability, innovation, and quality. Every year since the program began, it has become increasingly popular and gained momentum. Currently, the program has garnered more than six million sales, and that number continues to increase.
CPO Toyota models are popular with buyers who wish to minimize the risk of buying a used vehicle. This is good enough reason to look into buying a CPO Toyota, but there is more. Not everybody can afford to walk into a dealership and drive out with a brand new vehicle. At the same time, some buyers might be wary about buying a used vehicle from a third party, knowing virtually nothing about its condition. A CPO Toyota is less expensive than a new vehicle without the mystery of buying a traditional used car. That is, you know exactly what you are getting when buying a CPO Toyota.
Toyota Warranties and Guarantees
Your CPO Toyota includes numerous warranties and guarantees. Every CPO model comes with a free 12-month/12,000-mile comprehensive warranty and a 7-year/100,000-mile limited powertrain warranty. For those who purchase an alternative energy model, you also get either an 8-year/100,000-mile factory hybrid vehicle battery warranty or an 8-year/100,000-mile fuel cell vehicle warranty, depending on the type of powertrain.
The Toyota certified limited powertrain warranty covers all major powertrain components. This includes all engine components, automatic and manual transmissions, axle components, hybrid components, and fuel cell components. You also enjoy 1-year of 24-hour roadside assistance from the date of purchase, which covers lockouts, flat tires, jump starts, and fuel delivery. It also includes reimbursement for towing to the nearest authorized servicing facility.
The warranties and guarantees that come with a CPO Toyota are honored at more than 1,400 dealerships in North America. Since only a small percentage of Toyotas are eligible for the certified program, you are guaranteed a low-mileage, newer model. All CPO Toyotas must have fewer than 85,000 miles and be no more than six model years old.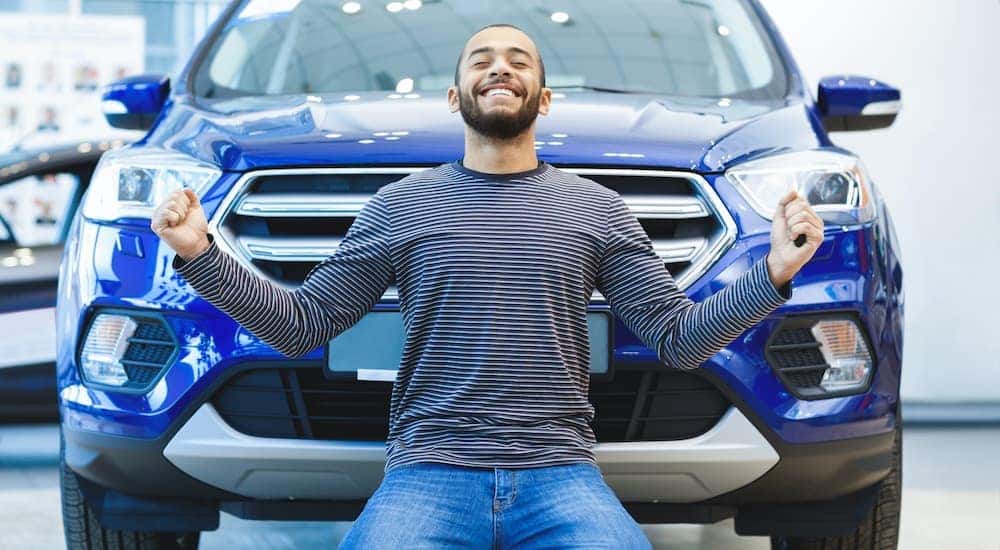 Other Benefits
Trade-ins are welcome when shopping for a CPO Toyota here at Romeoville Toyota. Any trade-in vehicle that you might have can be put towards the price of your certified Toyota. If you are a qualified buyer, the same new vehicle financing rates are provided for certified customers; this means attractive terms, low APRs, and special offers as even more incentives to choose a CPO Toyota.
Since the warranties are transferable, your CPO Toyota will maintain an increased resale value should you decide to sell it. Toyota vehicles already have some of the highest resale values compared to other brands, and this is one more reason to consider a CPO Toyota. Since much of the paperwork required to buy a certified vehicle is done at the dealership, just as it is when you buy a new vehicle, there is no need to make a trip to the DMV for a title and registration. This saves a lot of time and frustration.
You Know What You are Buying
Achieving CPO status is not a walk in the park, not by a longshot; there are several steps in the process and strict guidelines to meet before any Toyota model reaches this milestone. As we mentioned before, a vehicle must first have fewer than 85,000 miles, and it must be no more than six years old. However, that is just the start.
Every Toyota vehicle under consideration for CPO status must pass a CARFAX vehicle history report. This way, you will know every minor detail about the Toyota model you are interested in buying. You will know that the vehicle was serviced on a regular basis, the accident history, and any other details that help you decide if the model is right for you. A poor report automatically disqualifies a vehicle from reaching CPO status.
Toyota is committed to ensuring only the highest quality models reach CPO status, and the required inspection proves that only the best make it through the program. Every Certified Pre-Owned Toyota must pass an intense and comprehensive 160-point inspection that includes mechanical inspections, detailing inspections, and appearance inspections. The inspections are carried out by Toyota-trained technicians who are experts in their field. Any problems that come up in the inspection are repaired or reconditioned before the vehicle is certified. The goal is to ensure that your CPO Toyota looks, runs, and feels like it is new.
The 160-point inspection is very detailed and includes taking a close look at numerous components. Under the hood, the engine compartment is inspected for leaks, evidence of sludge, and the belts are inspected for cracks or other damage. All labels and decals are inspected and replaced if necessary, and technicians make sure there are no abnormal engine noises. The braking system is inspected to ensure pads and shoes have a minimum of 50 percent wear, no grooving in the rotors and drums, and that brake lines, hoses, and calipers are in good working order. The brakes are also tested to see if there is excessive vibration during braking.
The 160-point inspection also includes exterior condition and appearance. Technicians ensure the trunk and hood latches are properly functioning, they make sure the body is free from dents, and they ensure the vehicle is free from mismatched colors and improper paint repairs. The interior is inspected to make sure that all of the components operate properly, including the door locks, seat position adjusters, and headrests. The entire interior is thoroughly cleaned, including all crevices, console compartments, and glass. Even the audio system gets a thorough inspection to ensure it functions properly.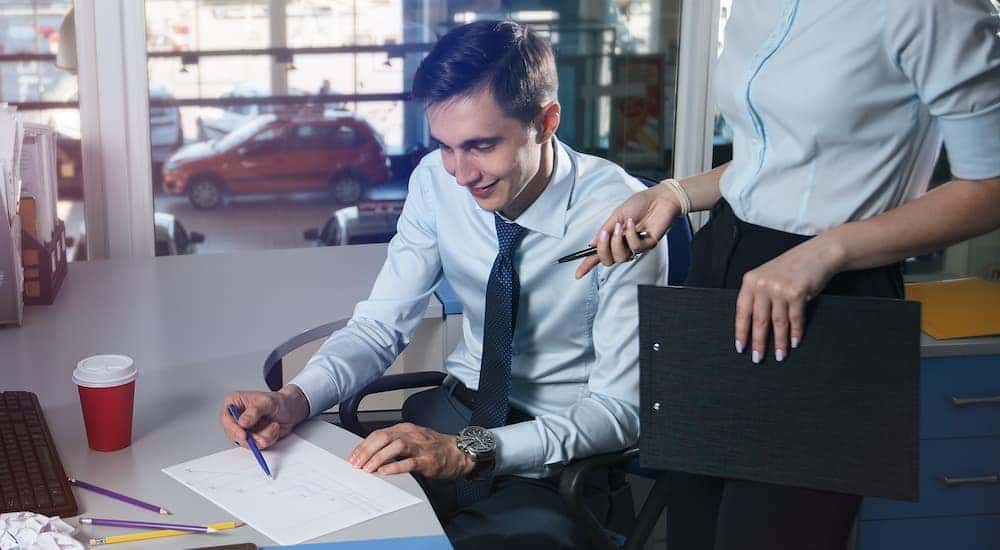 Find Your CPO Toyota Today
Welcome to Romeoville Toyota, where you can shop a variety of Certified Pre-Owned Toyota models and discover one that fits your lifestyle and suits your needs. Our dealership prides itself in the selection we have to offer, and our friendly and knowledgeable staff is eager to help out. Once you have made a choice, the team in our finance center will help you set up a payment plan that fits your budget. The entire car-buying process is easy, quick, and done in a transparent manner.
We are also right by your side should you need any vehicle service or repairs. Our professional technicians are well-trained, knowledgeable, and can do what it takes to ensure your Toyota is in good working order. This ensures that your vehicle will be on the road for many miles to come. Give us a call or stop by today to experience what makes Romeoville Toyota the best used Toyota dealer around and find yourself your own Certified Pre-Owned Toyota.