BEAT THE CLOCK!
Get the best price for your trade-in before January 1st, 2020
WHAT IS THE NEW TRADE-IN TAX AND WHAT DOES IT MEAN?
A new law in Illinois will take effect on January 1st, 2020 that will eliminate the tax benefit of trading in your vehicle.
Currently, Illinois does not collect sales tax on your car's trade-in value. That means you car is an untaxed credit towards your new vehicle. But not for long! Starting January 1st, 2020 sales tax will be charged on trade-in values over $10,000.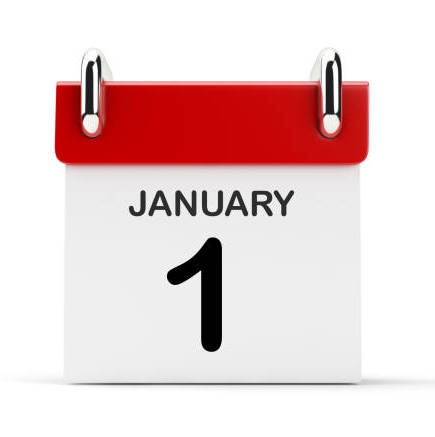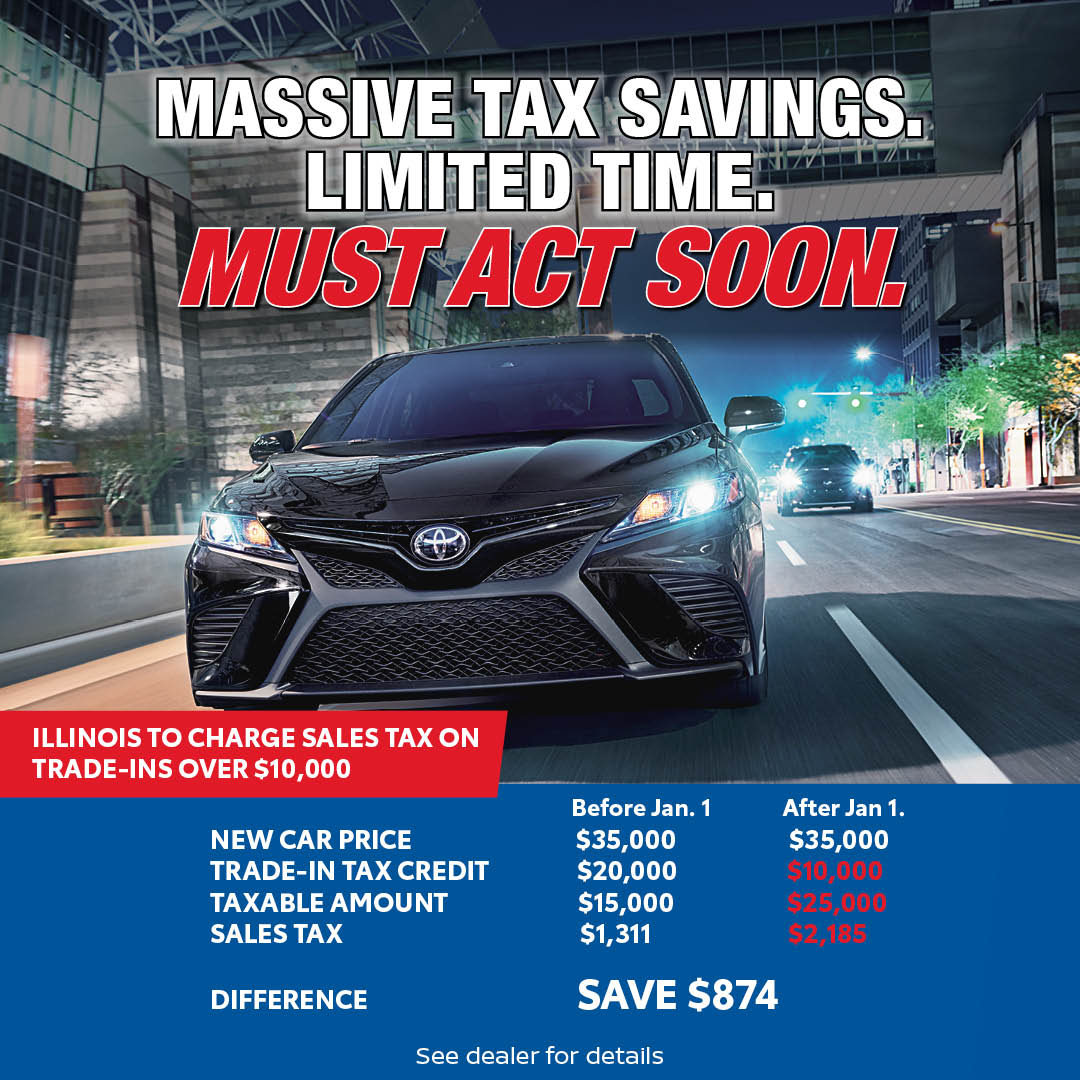 SO WHEN SHOULD I TRADE-IN?
If you are considering trading-in, and trading up, your vehicle you should do so before January 1st, 2020 to take advantage of the current tax laws. Ideally, you should begin the process as soon as possible to make sure you have enough time to evaluate your options and find the best car for you!
You can get an amazing value for your vehicle right now at Romeoville Toyota